Our next no cost seminar takes place Feb 23rd, 2:00 pm in Grass Valley.
Our next NO-COST seminar happens February 23rd, 2019 2:00 pm in Grass Valley
Did you lose money in the last crash?
Do you have an exit strategy?
Do you know there are guaranteed options with no risk to prinicpal yet participate in market rallies
Cannabis investments- Is this market about to explode?
Where is the next big rally going to come from?
Do you want to protect your hard earned money?
Call (530) 559-1214 now to register
90 minutes of the best information you can get on the markets
No sales pitches, just great information!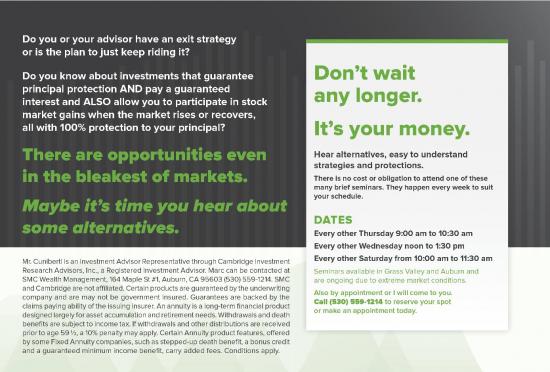 ---