Market Rout causing you to lose sleep? Is it over? Update and news November 24, 2018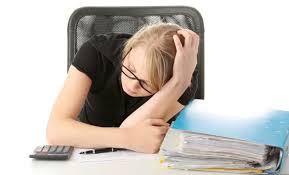 Did you lose money in this lastest market downturn?
Has this happened to you before?
Do you or your advisor have an exit strategy?
Do you know what it is or do you not even have one!
Do falling portfolio balances cause you stress or keep you up at night?
If you answered yes to any of these question perhaps you should consider hearing what I have to say about these issues. I have definite strategies, methods and tools to address investor concerns about principal protection, maneuvering though difficult markets and navigating turbulence when the markets turn against you. Lets sit down and you can hear me out. Listen to what I have to say and if you don't hear things that make sense, that make you shake your head yes and enlighten you to how you might better sleep at night through protection strategies, then we can go our own ways. But my bet is you will like what you hear, and most of all it will make sense. Don't let dangerous market downturns keep you up at night and hold down your portfolio balances from your expectations.
Lets set up a meeting
No cost-no obligation and bring your statement(s)
Lets review it
Marc
(530) 559-1214
Approved Adview #243092
Disclaimer:
As with any portfolio based in the markets, there are risks and you can lose money, partially or completely. Strategies may help limit losses but no strategy can guarantee against loss, either partial or total. Please review the prospectus of any company you are considering and consult with your investment professional before making any investment decisions. Investing involves risk. You can lose money. This is not a solicitation to buy or sell any security. Attendees must register by calling (530) 559-1214 and must have a minimum portfolio of investable assets. Some investors may not qualify to attend.
This presentation expresses the opinions of Marc Cuniberti and are opinions only and should not be construed or acted upon as individual investment advice. Mr. Cuniberti is an Investment Advisor Representative through Cambridge Investment Research Advisors, Inc., a Registered Investment Advisor. Marc can be contacted at SMC Wealth Management, 164 Maple St #1, Auburn, CA 95603 (530) 823-2792. MKB Financial Services and Cambridge are not affiliated. His website is www.moneymanagementradio.com. California Insurance License # OL34249
---