Update December 2, 2017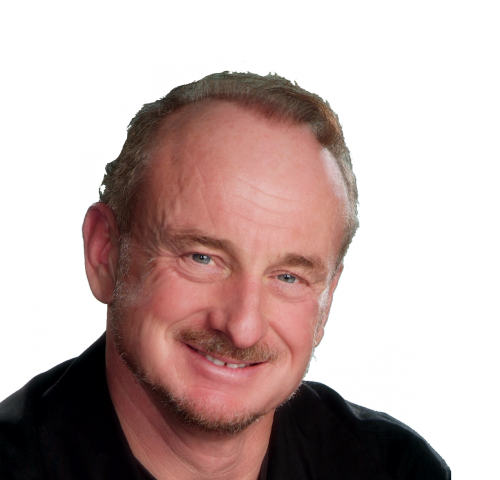 Hi kids!
Been a while since I posted here but not too long! First off thanks for all who supported Turkey Matters my fund raising program for buying Turkeys. It's going to cost ME over TWO GRAND myself so rather than be upset I am SO glad you all stepped up to help our needy. Many others in our community stepped up to my heavy hitters program and also cut thousand dollar checks to the food banks!
Great job and thank you again!
Our video series "Investing in Community" continues to get great comments and views in the thousands. They also help bring awareness to great events and great organizations. If you would like your business, event or organization profiled, contact me here! We will tell you how it works and any costs. (Usually there are no costs). Check out past videos on my Facebook account under Marc Cuniberti and elsewhere. These videos are targeted to our area and get thousands of views that you can count yourself under the video where the number is listed. We also have special access to many closed Facebook accounts. Also KVMR and the UNION picks up some as well. It's a great way to expose events and organizations. Call me ! (530) 559-1214.
Money Matters airs December 7, 2017 noon PST on KVMR and moneymanagementradio.com.
Need to have your portfolio reviewed? Call me! No cost, no obligation. (530) 559- 1214. Let's have lunch and talk!
TV appearance coming so stay tuned for that and also a seminar with multiple speakers is in the hopper. Stay tuned!
Talk soon, contact me with any issues or questions and talk on air soon!~
Marc
------------------------------------------------------------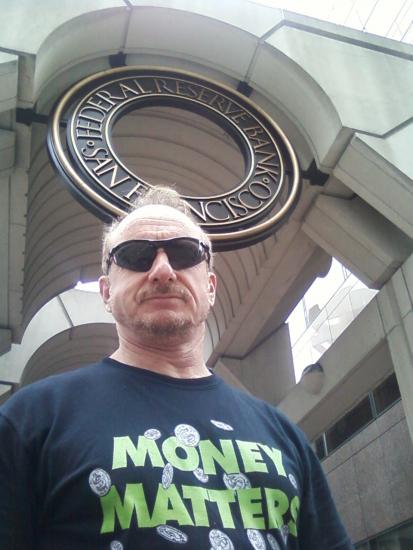 Witnessing this historic rise, an observer would likely conclude the economy is firing on all cylinders and business is brisk. If this is the case, the building blocks of business should be rising as well but when one looks at those building blocks, something seems amiss in the metrics that measure them.
Commodities are a commonly traded asset class and when it comes to the simplicity of composition, few things are easier to understand then commodities. They include food stuffs like soybeans, corn, wheat, milk and sugar among others. Energy fuels like natural gas, oil and propane are consider commodities and well a variety of metals as well as agricultural items. Basically it's the stuff that we make stuff out of. One could also conceptualize commodities are the tangible items used in manufacturing.
Since the economies of the world are made of up both service and manufacturing companies and even those in the service industries use tangible items in the implementation of whatever service they might offer, if the economies of the world are indeed booming as a rising market would imply, why have commodities basically gone nowhere since the crisis was rumored to have ended almost 8 years ago. In a Feb 20th, 2017 article by Forbes entitled "Commodities have been down for so long…." , author Daniel Fisher, the stark reality of commodities is summed up nicely: "The U.S. Commodity Index Fund, not surprisingly, has a five-year record of negative 8.4% a year".
Read that again.
With the Dow standing at 7062.00 February 1st, 2009, and last weeks close on November 22, 2017 at 23,576.00, the comparison between what the Dow has done since 2009 and what commodities have done is indeed baffling.
With more than a tripling of the Dow, one might ask: where have all the commodities gone?
Apparently not into the companies that make up the stock market and indeed, looking at the drop in commodity prices as detailed by Forbes, why haven't commodities gone anywhere at all?
The exact answer to puzzling lack of concerted movement with the markets is likely a multi-faceted answer but on a much more basic level, it doesn't take an experienced market analyst to come to the conclusion that if companies are doing so well as the stock market would indicate, why haven't they been consuming commodities in the process?
The possible explanations could be many but are they convincing. Is there a glut of commodities and if so, is even possible for every commodity to be in an oversupply condition. Could speculators be keeping the prices down and if so, could they suppress prices for so long over such a wide market? Could falling currency values reflect lower prices because of the price is only a function of the currency it's priced in? Accepting that would mean accepting a worldwide appreciation of all currencies relative to each other, a nearly impossible scenario that indeed has not been the case.
The fact that the stock markets of the world have been headed in a concerted upwardly direction since 2009 is baffling enough, but for commodities to be going in the opposite direction almost the entire time is even more mysterious.
What may be the root of this conundrum may be some unpalatable causes of a stock rally that is fueled by something else besides basic demand that should also cause the consumption of commodities to rise along with the markets: the rally is fueled by demand but not the kind of demand that consumes commodities. Instead the demand is fueled not by the demand of products, but by the demand of stock ownership. In other words, stocks are rising due to investors, flushed with cash, simply want to own stocks. Additional demand could be also coming from the companies themselves, whom being also flushed with cash, are buying back their own shares by the boat loads. Either that or another explanation could be the easy money and low interest rate policies of the last 8 years by central bankers could be causing a glut of paper dollars, and those dollars are chasing stocks, driving their prices ever higher. Although higher stock prices without commensurate sales to back up those prices would sniff out the inconsistency, inaccurate inflation figures reported by the Fed whether purposely or otherwise could be the curtain that masks that aspect very nicely.
Regardless of what the reasons are for the unrelenting rise of markets, one thing stands out: the commodity markets could be telling us there is more to this 8 year rally than meets the eye.
The referenced indexes may not be invested in directly. This is not a solicitation to buy or sell securities. Investing involves risk and you can lose money. Past performance is not a guarantee for future performance. Consult a qualified financial advisor before making any investment decisions and do your own research before investing.
------------------------------------------
Approved21214

Sending a child off to college can be challenging in more ways than one. Not only is there heartbreak on a personal level from a loved one leaving home for good but the costs can also be break the proverbial bank as well. There are a myriad of options as to what schools one can select which run the gamut from local junior colleges, state colleges, or as in California, UC schools. Then there are the many private schools. I was surprised when we started the college selection process just how many private schools there were.
We considered many things as we compiled a list of potential schools for my 17 year old son Kyle. We retained the services of a professional college advisor to help us and in hindsight that was the best decision we made. With all the deadlines and considerations, choices and requirements, we found her services beyond invaluable.
As to school selection, for our son, junior colleges were of no interest so we eliminated that option immediately. Grades and test scores had a bearing on what schools we selected and although Kyle has never received a grade under an A, other test factors determined some schools were still out of the question.
His vocational interests steered us toward some schools and away from others. The list was by default getting smaller and we were thankful for it. The UC system was less expensive than out of state schools yet they themselves offered little financial assistance unless a student was very exceptional in sports or merit. State colleges can cost less than the UC systems but the quality of education at least to my son was in question. Not to say state colleges aren't quality institutions, they are. But Kyle had it in his head to go to a UC school, an Ivy League school or big name private school so that's where we focused.
Private schools offered financial assistance depending on family income, grade merit and athletic scholarship and the smaller colleges seemed to want students and went out of their way to do what they could to help families financially and through the whole process. In the UC schools process however, we felt we were just one of the many mass applicants.
Interestingly enough Ivy Leagues schools don't necessarily cost more than others, they are just harder to get in. Acceptance rates in the single digits make trying for one of these schools discouraging but not impossible.
In our particular case, family income was sporadic and varies drastically year to year.
Since the financial evaluation system evaluates family income made during the time the student was a junior in high school, we basically got railed as in that year had a spike due to some one-off circumstances. That year we cashed in an annuity and sold a property so the income was a fairly high amount. Too bad for the Cuniberti family.
Although one-off income streams are just that: one time occurrences, it hurt us badly when it came to qualifying for help. Families not familiar with how these things work could, like we did, end up paying more for special circumstances. You can be sure when my next child goes into his junior year in high school, I will take every legal maneuver available to me to get my income down in that year.
As of things I did to prepare for college cost years ago, a 529 college saving plan helped and we did what is supposed to be done, mainly set one up when a child is born. These college funds have special IRS considerations which can help defer potential tax liabilities yet can offer growth while the child grows.
Saving income instead of buying a new car every year or going on lavish vacations are wise decisions and can really add to the college accounts over the 18 year span leading to adulthood. Never lose sight of how much college will cost and just how important college is to insuring a happier life for your child when he graduates into adulthood and the workforce.
And for our family, spending money on an independent college counselor (in lieu of the standard high school employees) was one of the best decisions we made. The cost vastly outweighed the potential headaches and application deficiencies we would have experienced had we not retained her services. The hunt for a college and its application process is challenging enough. To go it alone, at least in my opinion, would have been frightening.
We are not done selecting a school for our first child and are far from figuring out how we are going to pay for all of it when all three kids complete the process, but in the end, the rewards to our children and our sense of pride in their accomplishments, makes it all more than worthwhile.
you
-------------------------------------------------------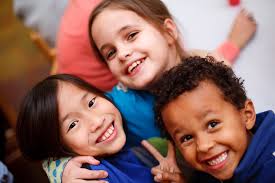 215472
As many of you may know, my show and articles revolving around the theme Money Matters involves more than just money. My video series "Investing in Community" details events and organizations that exist in our area. My articles can go off topic into non-profits and plain old summer fairs. The commonality among all of them is the investment we make in what we call the human condition, no matter what it entails.
Ones greatest investment in my opinion in one investment in oneself and taking inventory of what is there in you already is a great exercise in illustrating one's own attributes and interests. By doing this, we can build from a position strength instead of a position of fantasy. This simply means identifying what you like and what you are good at, and then moving forward. I tried this exercise below and this is what I came up. See if it draws a picture in your mind of who I am and then do the exercise it yourself to see who you are, and then build from there.
My greatest talent and skill quite frankly is interacting with people. My parents were highly interactive with people in a variety of capacities. This has rubbed off on me. Quite simply, I love interacting with others on all levels, whether it be at school, where I converse with friends and school administrators, at any of my volunteer capacities where I have the opportunity to help those that are less fortunate, with other people in general who can teach me things about life, or just with strangers I meet at a Starbucks or in some of the other places if find myself in during my day to day travels.
I love to question what I see and have others question me about what I think. I love to interact with those in other cities, schools, businesses or even countries when I have had the opportunity. I want to know why people do what they do and make the decisions they make. I want to give my input as well, which I think is a highly blended version of common sense mixed with an astute observation of what is working and what is not.
People often surprise me as to their acceptance of my ideas and at other times are surprisingly unwilling to take advice on any level. The former I take as a compliment and a confidence builder that spurs me on to even more interaction. The latter a blend of stubbornness and ignorance on their part. No matter what the outcome however, I find it all unexpected and interesting.
Life is indeed a wonder. Every morning I cannot wait for it to show me the day's blend of simplicity yet opposing complexity.
Who will cross my path today? What will they say? What will I say? Will I contribute greatly today or simply observe and learn to enhance another day?
My greatest talent is knowing and enjoying those around me, my co-passengers of this ride called the human condition.
And now that I have who I am clearly defined, I can now take the next step in investing in myself and start earnestly building from there.
---